15 of My Favorite Things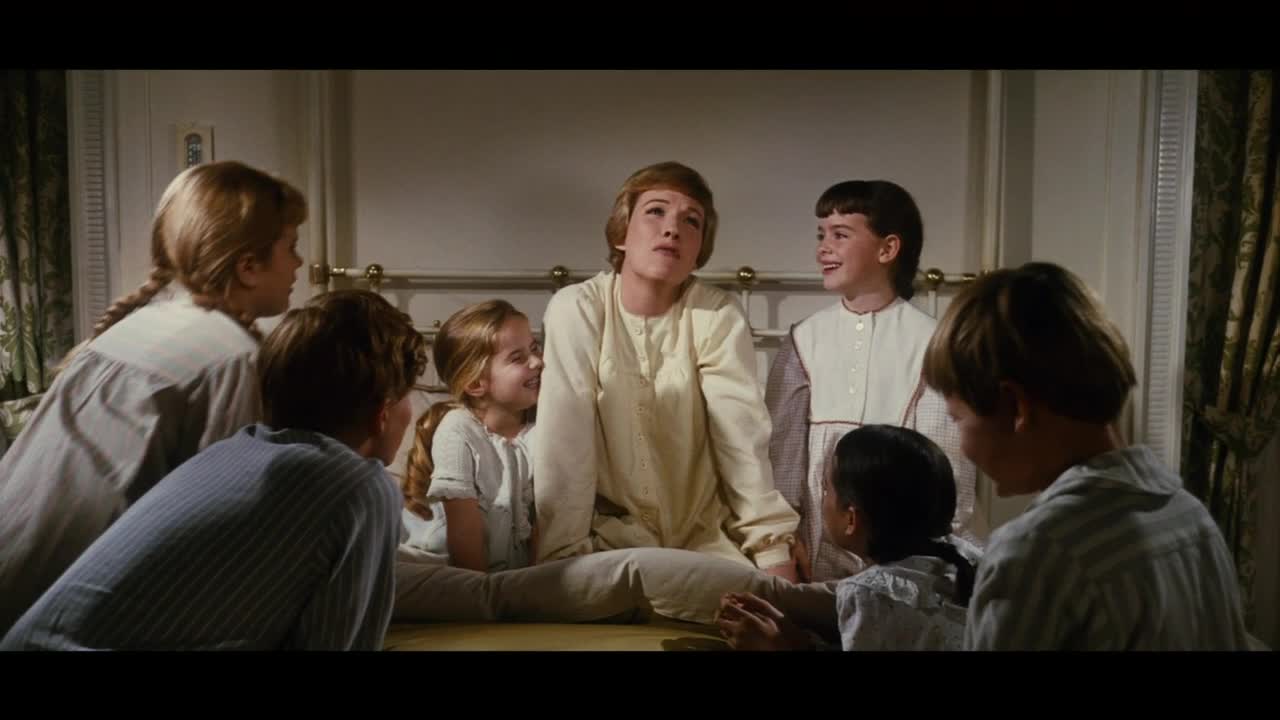 "Raindrops on roses and whiskers on kittens…silver white winters that melt into springs, these are a few of my favorite things…"  Sorry, I couldn't help myself.  It was just too easy!!!

So, another day, another blog, another list.  Today, we're discussing 15 of my favorite things.  Oh, the possibilites are endless.  What should I choose?  Should I go the movie route?  Books?  Sayings?  A little of everything?  Well, I guess I can use some of the clues from the song and go from there, right?  So, here goes…

1.  I love the smell of baking.  I'm not a typical Suzy-Q homemaker, (although lots of people perceive me that way), but I love the smells of fresh baked stuff.  Be it muffins, banana bread, cookies, I really love those smells.
2.  Dancing.  I took dance classes when I was younger, and I loved doing the dance recitals at the end of the year.  It was always held at the Walt Whitman Theater at Brooklyn College.  Oh, the memories.  


3.  Dirty Dancing – this is my all-time FAVORITE movie.  It has two of my passions…dancing and Patrick Swayze.  I could watch this movie repeatedly and not get tired of it.  The dancing; Patrick Swayze; the storyline; Patrick Swayze; Patrick Swayze; Patrick Swayze…Nuff said!!!  Yowza!!!  Oh gosh, gone too soon.

4.  Grease – I'm on a movie kick all of a sudden.  This would be my second favorite movie
of all time.  One of the best musical adaptations into film I've seen.  I remember when the movie was re-released for it's 20th anniversary in '98.  My mom and I went to see it in the movie theater, and since I was too young to have seen it when it first came out, this was an extra special treat for me.  The entire audience sang along with the movie, and it was even more awesome when the "Hand Jive" scene came on.  Just imagine a packed theater in sync doing the hand jive.  Talk about awesome.


5.  Prince – What's not to love about this man?  Prince's music has spanned decades and he gets better and better all the time.  It's hard to believe that Purple Rain is 30 years old this year.  I mean, really?!?!?!  Amazing talent; hot, gorgeous and like fine wine, he just gets better with age.  I just found some videos from the 1985 American Music Awards, and he dominated that year.  He beat out Michael Jackson and Lionel Richie, who were both big during that time.  There's something about the Purple One that always gets me here.


6.  Richard Marx – I always like to joke and say that I am probably the only black woman out there who loves this man.  Anyone who knows me knows my love for Richard.  Everyone in HS knew…call up any of my friends from HS and they will tell you the same thing.  So, my love for Richard came with his debut album back in '87, and after hearing Endless Summer Nights, I was hooked.  Then his sophomore album, Repeat Offender was released 2 years later, and that did it.  It' hard to believe it's been 25 years since RO was released.  OK, to be really honest, he sported the mullet like nobody could.  Great music, amazing talent, another beauty. Saw him in concert twice, got an autograph, took a picture with him, life as I know it, is good.  You know what; most of you may not agree,  but this is my blog and I'm sharing MY favorite things, so there.

7.  Tattoos – I have always loved tattoos for as long as I can remember.  When I made the decision to get inked, I did my research.  I subscribed to quite a few tattoo magaines, looked at different images and in 1999, I got my first (and so far only) tattoo on my right ankle.  I love my tat, I love seeing tats, I think they are awesome.  My hubby has a few tats as well.  They're addictive, too, that's why I'm planning to get another one in the very near future.    

8.  Reading – I love a good book.  It can transform me into another world.  I think I shared this love in my 20 things about me blog post.


9.  Writing – I guess I should just say blogging now that it's been past 21 days and this has become a new habit for me.  I've always loved to express myself through the written word.  It's my thoughts on paper (or web) that showcase my feelings in the best way I can describe.  Pen pals need to come back.  Remember those?  Taking a pen to paper, writing to someone, putting it in the mail and waiting for a response back?  Now, while I think the internet is great, there's something to be said for going back to the basics sometimes.

10. Aging – Most women cringe at the thought of getting older, but, me, I love it.  Each year is a stepping stone for me and I learn so much more about myself.  Ways I've grown, ways to improve, what has worked, what needs to be eliminated.  I can't think of a better way to live.

11.  Food – Let me be specific on this…GOOD food.  I love to cook, even though these
days it hasn't been my favorite thing to do, but I love the idea of being in the kitchen and creating something awesome.  I love food channels.  My earliest memory was watching Julia Child on TV.  That woman revolutionized cooking into what it is today.  Growing up in a Jamaican household, we had LOTS of gooooooood food.

12. Massages – While I don't get them as often as I'd like, a good massage makes life so much better. 

13.  Taking Pictures – Something else I've gotten away from, but I have always had a camera in hand for as long as I can remember.  To capture a moment on film and have it frozen in time; an amazing landscape image, close-ups, weddings, funerals, surprises, babies, and everything in between.  Photography is beauty.

14.  Sleep – Another thing I need to get more of (as it's after midnight and I'm still finishing up this blog.)  Having a good night's sleep and dreaming amazing dreams are a match made in heaven.  I remember most of my dreams; good, bad and otherwise.  Sleep…it's a wonderful thing.

15.  Challenges – I like challenges.  They push me.  They drive me.  They get me moving.  Some challenges I do better than others, and the end result is always a better me.  I like to participate in challenges, as you are reading one I've decided to do for me.  If you can't grow as a person, then why are you living?

Honorable Mention

16.  Quotes – be it quotes from inpsiring people, or me quoting lines from movies, I love quotes.

"When the dog bites; when the bee stings; when I'm feeling sad.
I simply remember my favorite things
And then I don't feel
So bad."

And there you have it.  What are your favorite things?